Introducing
Monthly Berries Subscription
Subscribe and We'll Send Delicious Berries Each Month
Our Favorites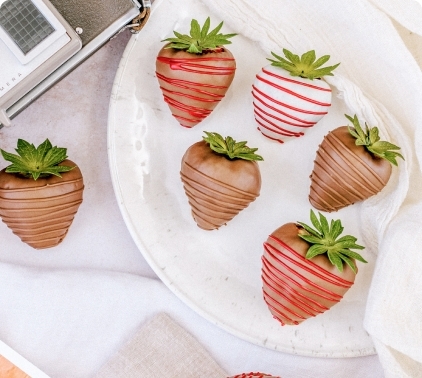 Date night delivered! Our love note inspired berries come ready to add the sweetest notes of decadence straight to your door or someone you adore! Nothing says love quite like a red drizzled berry!
CHOOSE THIS PLAN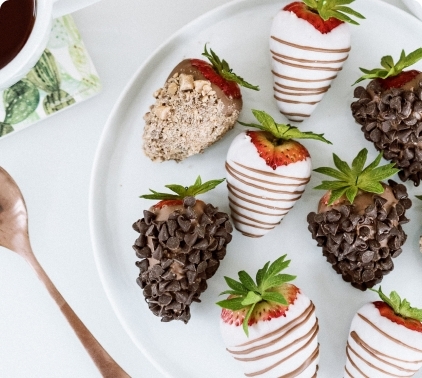 Dipped and delicious - the fancy way! Our fresh berries come drizzled and dipped to perfection with chocolate chips and gourmet nuts. Guaranteed to deliver the most delicious dessert right to your door. Makes for the perfect gift or sweet surprise for the whole family.
CHOOSE THIS PLAN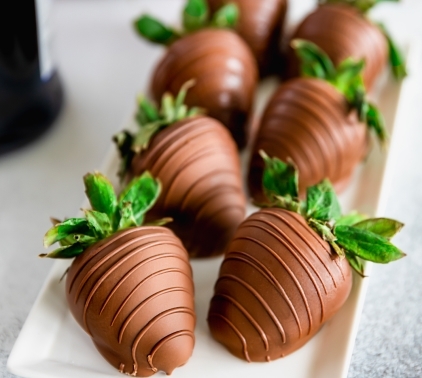 Calling all chocolate lovers! Our juicy fresh berries are dipped in 100% real milk chocolate to deliver the sweetest berry bites. Who doesn't want milk chocolate delivered monthly?
CHOOSE THIS PLAN
BERRY SUBSCRIPTION BENEFITS
Convenience
Order just once. Deliveries and
payments are automatic. Cancel at
any time
Savings
Enjoy a locked-in discount
Freshness
First quality berries picked at their peak.
Thoughtfulness
Every month they'll be reminded that you thought of them.

1. SELECT YOUR BERRIES Choose from a variety of our unique and best-selling options
2. COMPLETE YOUR ORDER Check out using the subscription option offered right on our product page
3. DELIVERED TO THEIR (OR YOUR) DOOR Your first order will be sent on the date you select. Following monthly orders will arrive approximately 30 days apart. (Notifications will be sent via email when each new order ships.)
*Select your berries, then schedule your first delivery. Afterwards, all subsequent deliveries will arrive approximately 30 days from activating your subscription, depending on the day of the week. Your subscription service will be renewed on a monthly basis, and you will be charged a discounted subscription price using the initial payment method provided. Any greeting card or add-on item associated with this order will be for the first delivery only. All other deliveries will include a complimentary message indicating the monthly delivery of your subscription. You may cancel your subscription at any time by calling us at 1-866-257-7779 or you can email us at 18fgiftclubs@1800flowers.com